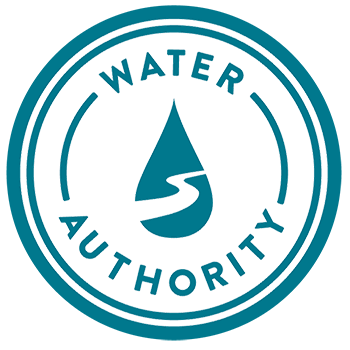 WATER SMART
CPR
Customized Performance Rebate to improve water use efficiency for commercial, industrial and institutional customers.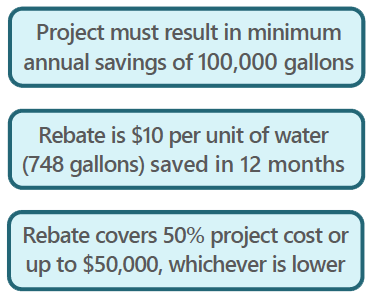 The Water Smart CPR incentivizes customized water efficiency projects including but not limited to:
Custom design of on-site water reuse projects
Replacement of less water efficient equipment with new high efficiency equipment
Improving cooling tower water usage operations
Comprehensive changes to industrial processes that reduce water consumption per unit of output
Improvement to existing irrigation systems
Customized Performance Rebate
5 steps to 'Water Smart'
STEP 1: Call Conservation Program Manager
We will set you up with a CPR Concierge to evaluate existing water use and review water savings potential.
STEP 2: Develop a CUSTOMIZED application
Your CPR concierge will help you develop your project, calculate water savings figures, and ensure a successful application. The application will include a project narrative, existing conditions photos, estimated project cost, and estimated water savings over a period of 12 months.
STEP 3: Implement project
After your application is approved, you have 6 months to implement your project. Funding will be reserved based on the estimated savings amount. Upon completion of the project, submit original receipts, project completion date, and call for a post-installation inspection within thirty (30) days of completion.
STEP 4: Calculate project PERFORMANCE
The final rebate will be based on water savings calculated at final review one year (12 monthly billing cycles) after the project completion date. Upon verification of savings, a credit will be adjusted to your account(s) within two billing cycles.
STEP 5: Receive
A credit will be adjusted to your account(s) within two billing cycles. You will receive branding as a Water Authority certified "Water Smart" establishment.
TAKE THE FIRST STEP!
Water Conservation Program Manager
Carlos Bustos
505.289.3005
505.933.1254
cbustos@abcwua.org
Applications must be pre-qualified