We know that quality of your drinking water is important to you.
Water Authority employees take drinking water quality and standards very seriously.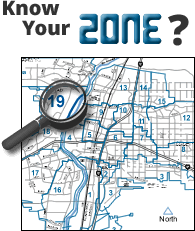 Every year, thousands of water samples are collected to test the quality of water delivered to your home. Our water meets all federal and state standards for drinking water quality, and has also been recognized for its good taste.
It is important to note that the Water Authority provides water that meets all state and federal legal standards for safe drinking water.  No municipal drinking water supply is 100% free of all contaminants, and some advocacy groups maintain that certain federal standards are insufficient. Quality standards and goals undergo ongoing review at the federal level and may be adjusted as scientific understanding and treatment technologies evolve.  If you are concerned about the effectiveness of federal regulations with respect to drinking water, you are encouraged to contact your congressional representatives.
Inside this report, you'll find information about:
We want our customers to have accurate information about the quality of their drinking water. We know this information is complex. We have attempted to include all the information required in a readable format. Most of the content of the report, the language in it, and the format for reporting compliance monitoring results are required by law.
Our site also includes links to other sites that deal with water quality issues and telephone numbers to call for additional information. If you have questions or comments about this report, please email waterquality@abcwua.org or call 842-WATR option 1 to speak with staff in the Communication Center.