We bring all Albuquerque area fourth graders to the river!!

Free Field Trip for APS 4th Grades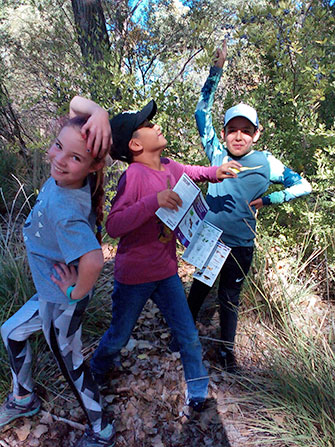 We want everyone to be a good steward of our water resources. That's why we are dedicated to taking all APS fourth-grade classes on a field trip to the river. There is no cost to teachers or schools. The Water Authority provides free roundtrip bus transportation for APS fourth-grade classes. We do not supply lunches or water.
Our education coordinator assigns a date to each school. Please register here so that we have your current contact information.
The RIO Field Trip takes place at one of three locations: The Rio Grande Nature Center, The ABQ Botanic Gardens, and the National Hispanic Cultural Center. Each class has a Water Authority guide who leads the class in three activities that come with standards.
Albuquerque Rivers teaches students about where the water in the rivers and aquifers comes from. Students learn how precious our water is, here in the desert.
Students learn about Cultural Water Use, NM history, and how we use virtual water to make everything we use or consume.
Everybody's favorite, is the hike in the bosque. Students use tablets to take photos of things on their scavenger hunt list of the bosque ecosystem in English or in Spanish.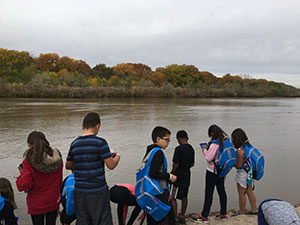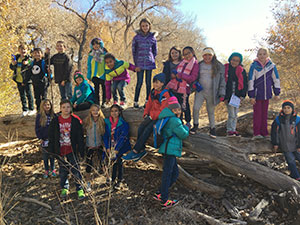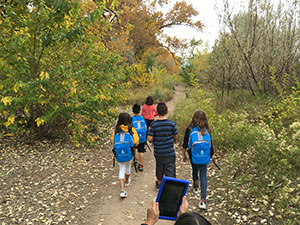 Check out these additional resources to enrich your RIO experience:
Before the field trip, watch this video we made to prepare students about what to expect
Visit our "Walk in the Woods" page to take a virtual hike through the Bosque, and find other fun Bosque themed activities.
Back in the classroom, students can view the photos they took during their field trip. They can learn more about the flora and fauna they saw by using our RIO Field Trip Field Guide. The guide is written in English and Spanish and is illustrated with many photos taken by students on the field trip.
Before or after the field trip, classes can use our RIO Field Trip In-Class Curriculum. It consists of four lessons. Each lesson has a reading and writing component and comes with Common Core standards, Next Gen standards, and NM Social Studies standards.
Questions? Call Jeff Tuttle at (505) 289-3027 or email jtuttle@abcwua.org