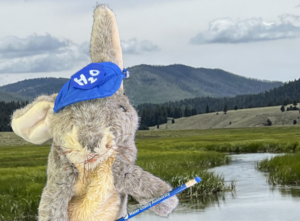 Jack and the Conservation Critters are at it again in this year's puppet show. Students sing songs, dance, and have a good laugh while they learn about the importance of water here in the desert where we live.
Our free puppet show for grades K – 2 works best for audiences of 40 – 80 students. It lasts about 30 minutes.
If you would like to schedule a presentation, please fill out this form.
If you have questions, please call call Jeff Tuttle at (505) 289-3027 or email jtuttle@abcwua.org
Here are some puppet show songs: Listen and then download the lyrics or coloring book if you like them!
Here are some more things from the puppet shows that you can use!