5 – Adjustable Height Dam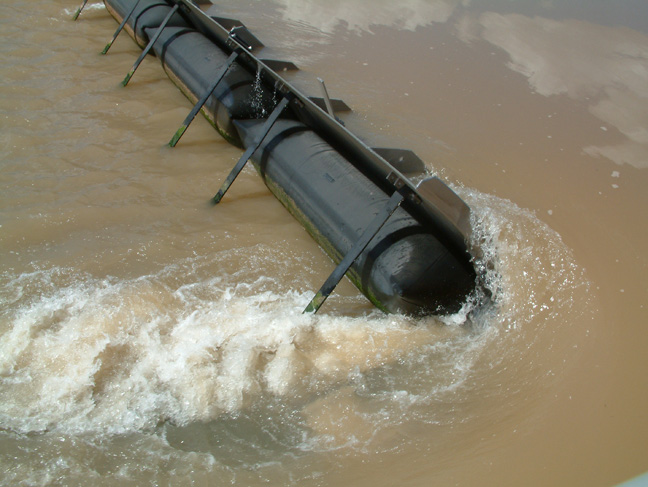 Diversion Dam on the Rio Grande
Once the San Juan – Chama water arrives here,it is diverted from the river at an adjustable-height dam near the Alameda Bridge. As required by the state permit regulating our use of San Juan – Chama water, we continuously monitor river flows and must stop diversions during periods of low flow.
Our permit also required the Water Authority to establish three new gauging stations on the Rio Grande – at Alameda, Paseo del Norte and Interstate 25. These three gauging stations, which are now in operation, are intended to provide data to monitor the amount of water in the Rio Grande prior to and just after the diversion and downstream of the wastewater return.
Once diverted at the dam, San Juan-Chama water from the Rio Grande is pumped uphill to a new surface-water treatment plant located near the Renaissance Center in northeast Albuquerque.